Living in the Adelaide Hills can be hard, especially in winter. You walk out to your car in the morning and your windscreen is covered in ice. Pulling out your ATM card to scratch off the ice is part of your morning ritual.
On days like this condensation can also be a big problem. Double glazing in uPVC frames is one of the best ways to stop this.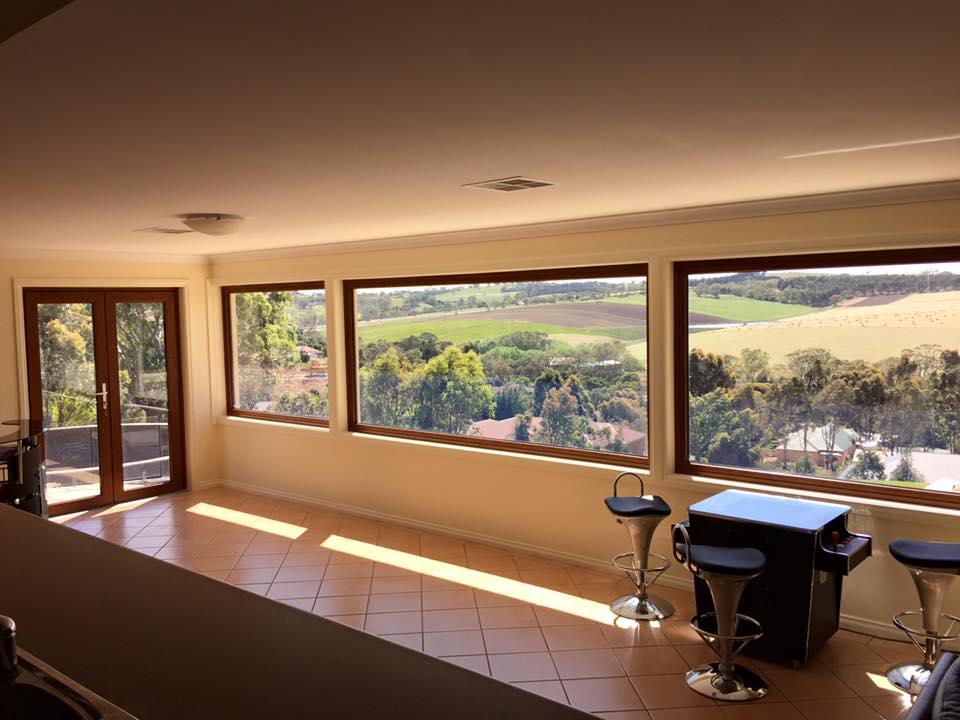 No more winter blues
All houses in Mount Barker are susceptible to cold weather and winds. It's a big suburb with large open areas, such as near the Wetlands, Flaxley Road, Springs Road, Bald Hills Road, Paddys Hill Road, Hawthorn Road, and Old Mount Barker Road.
It's not uncommon for homes in this region to have fireplaces, so traditional heating is common. Saying this, double glazing can still be beneficial for these homes to help retain the warmth for the entire next day. Many Mount Barker houses also have long, gravel driveways with no cover.
While Mount Barker is a country town, it's growing, and fast. Homes on Hill Street, Hawthorn Road, Dumas Street, Morphett Street, Mann Street, Druids Avenue, Pridmore Terrace, and Cameron Road are close to the Princess Highway, Cornerstone College, Wallis Cinema, Keith Stevenson Park and Mount Barker High School – all local hubs. These homes could also reap the sound insulation benefits of double glazing.
Combat condensation
Condensation on your windows can cause a number of problems. Households produce lots of water vapour from bathing and cooking, if your windows are cold to the touch this water vapour can condense causing annoying pools of water on window cills and over time mould on the frames.
Say goodbye to wintery worries and condensation in your home in Mount Barker. Double glazing is one of the best ways to create a more sustainable and comfortable home. 
Contact us today on 8186 1444 or email info@doubleglazed.com.