uPVC is the most popular material for making window frames in both North America and Europe. Our windows are fabricated from a steel reinforced, high grade uPVC (unplasticised polyvinylchloride) that has been specifically engineered for the Asia Pacific Region. It can withstand the high UV radiation we experience in South Australia, preventing warping, twisting and fading which cheap imported products are prone to.

European style tilt and turn
Our inward opening tilt and turn window is a very popular European style. The window can tilt in from the top for ventilation without compromising security, perfect for properties with evaporative air conditioning. In addition the window can turn all the way in like a door for maximum airflow and cleaning. A great solution for multiple level properties.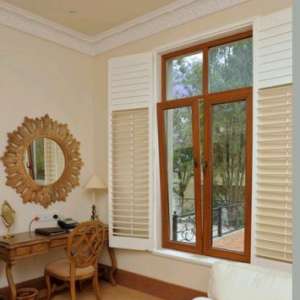 Traditional awning style
Our outward opening awning window is operated with minimal effort by a compression winder. A great solution for window replacements in properties with existing blinds or other internal window features such as plantation shutters.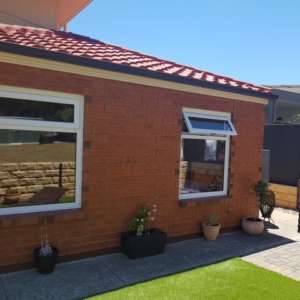 Sliding window
Our sliding windows have a multi-point locking sash system which provides increased security combined with the convenience of a sliding window. Available with either a fixed flyscreen or sliding security screen (as pictured). This style is popular for kitchen servery windows.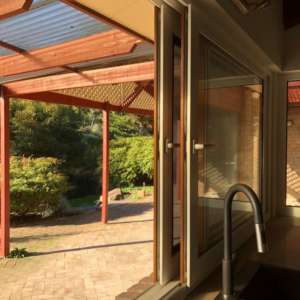 Tilt and slide
A hybrid of our tilt and turn window and sliding window style. A tilt and slide window allows you to tilt the sash from the top for secure ventilation or slide it all the way across for maximum airflow without taking up any space in the room.
Invisifold
The Invisifold window is a modern take on the bifold. Opening inwards or outwards the window can be fully closed and secure, fully folded to provide a clear servery opening or used just as a single sash passage like a standard casement window. Invisifolds differ to a bifolds because their sashes are independant of each other, this means no exposed hinges when the window is closed. Rusting hinges is a big problem with traditional bifolds.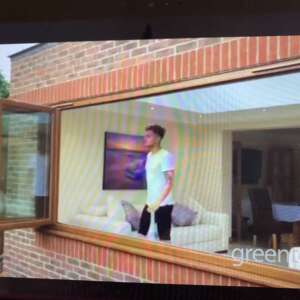 Custom designs
Our window system can be used to create spectacular fixed glazing, arched, angled, electric opening and glass corner windows. Talk to us about your vision and we will custom design a window solution tailored to your needs.