Don't just take our word for it, here's what our customers have to say..
Hi Another neat and perfect job and very happy with it, kind regards,
Hi just a wee note to let you know payment has been sent. We would like to say thank you to all involved. We are very pleased with the windows, they have made a big difference to the look and to the traffic noise. The guys who did the installation were great and were very considerate of our situation. Thanks again Leila.
Jo and I would like to thank you, Paul and all the staff for your high quality service and work.
Hi Leila, We would like the thank yourself, Paul and all the team at Double Glazed for all of your help this year. We will be in touch next year raring to go for the second round. All the best,
Hi Paul I hope you are doing well. Trust me, I keep selling your business and product - my house turned into a Doubleglazed showroom. I think a colleague of mine finally placed an order for installation in March. They came over before travelling down to your showroom. Anyway, remember I highly praised the insulation properties and the solar control glass performance. Well, today I can add to that by saying that this morning, I realsied there was an attempted break-in, presumably using a screwdriver (as the plastic is dented in the shape of a round object). Good news, he seemingly had no chance leveraging that open with teh 4 anchor points. So, for low sphisitcaed blokes who just want to use force and screwdriver - no change. I think the PVC also makes way unlike metal so as soon as you apply force, you just further dent the frame. So, I hope people are aware of that when choosing UPVC in general or your package specifically.
Hi Leila, Yes, we're very happy with the windows, thank you. Your guys have done an excellent job again!
Thank you SO much! I am over the moon! The result of just two new windows has exceeded my expectations by far. It's amazing I am sitting here, 33c out there and normally I'd have to draw the blinds and curtains with a/c full on but no longer. As for the noise reduction, it's incredible, I can't hear a thing. Aesthetically the windows look so good too, only wish I could do the whole house but sadly that's beyond my financial capabilities. The guys installing were great, respectful, very hard working, efficient and cleaned up too!
I am very satisfied with quality of your windows, they look very nice and instantly added the feeling of high quality finishing's, warmness and cosines to our house, I would like to send special thanks to your installers, Mark and Dante They did an excellent job, they both show high professionalism and outstanding skills and work culture, They were very approachable and always very happy to answer and address all my questions and concerns, politely and patiently (ignoring my lack of knowledge 😉) explaining all technical details Once again thank you for your service and I wish all the best to your company,
Good morning Leila and Paul As per my phone call this morning we wanted to say a great big thank you for the windows, the service, attention to detail, cleanliness and overall experience. It was and is the absolute best tradie experience we have had thus far and will be singing your praises far and wide. A friend of mine will be in touch shortly as a result of office conversations 🙂 We really do appreciate your efforts. Thank you for putting us on the waiting list for the doors. We will pop in in the new year to select a couple of doors for the front and side doors. Have a great Christmas break and we will see you in the new year.
Our home is circa 1873 with additions added during the late '60s. Having spent the last 3 yrs renovating most of the home I was well aware of the idiosyncrasies of this home and what surprise's it could throw up. The 5 man team from DG.Com arrived on time each day, set up their tools of trade and went about removing old 'nasty' windows from around our stone constructed home, no fuss...no bother regardless of what obstacle they encountered. Never heard a grumble and the crew were always polite and accomodating. We were especially impressed at the level of finishing they managed to obtain, the attention to detail is so obvious. On top of that they were exceptionally tidy and always cleaned up after themselves to standard not many tradies would understand. I would highly recommend DoubleGlazed.Com even if you have to go on a wait list due to Covid supply issues.......it's more than worth it. By far one of the most professional teams we have ever contracted. PS......the guys work better if fed home made chocolate cherry cake and fresh brewed coffee
Hi team, Just wanted to drop a quick note to thank you all for your assistance with my window/door upgrades. It was a year in the making but we got there. You have all been so professional and I could not be happier with the completed job. The product is outstanding and the tradesmen were polite, professional, clean and paid attention to detail. This windows and doors have made a significant improvement to my house and I would not hesitate to recommend Double Glazed to anyone….. Thanks again to you all.
Hi Leila We are really pleased with the new dog door. Our 14-week-old Cavoodle Bosun has got the hang of it straight away with the help of some treats! Thank you again for getting it done so quickly, we always recommend you to anyone who ask about our windows.
Hi Leila. Thanks for everything, the whole process has been excellent. The windows and doors look great, the insulation effect for both temperature and sound has been immediately noticeable. Everyone we have dealt with has been friendly, swift and professional, so congratulations all around.
Hi Leila, We are very happy with the new windows and door ,love them thank you! The dogs were hesitant with the new dog door at first! Even though it's pretty much the same haha! But they are getting it again.
Hi Leila We are really happy with the windows. I absolutely love the door. I was very surprised how you can't see through the reed glass, the privacy is fantastic. The electronic lock is just the best too, very easy to set up and use. Again I would like to commend the guys who installed the windows. They were very professional, did a great job, ensured everything in the room was well protected and cleaned up impeccably after. And thanks to you and Paul for helping with all the decision-making and providing the different options and quotes, your patience and knowledge were much appreciated.
The team did a great job on probably the worst day to be putting in windows..It was great that they managed to do so much in one day to minimise disruption and they certainly worked very hard.
We think the new windows are absolutely awesome, as were the install team Mark 1 (AKA know with a C – white and none), Mark 2 (AKA known with a K – white and one), Scott (the healthy choice white and none) and Kel( white and one) and of course your wonderful self and Paul. Pickle is very happy with the new view to survey her domain from and sends her waggles and butt sniffs to Ruben and Bangles. We love how the windows have enhanced our views and made our rooms feel bigger and brighter. We hope they live up to our expectations of summer heat climate control, and if they do, we are enthused to keep going. I will send through a separate message with the receipt of payment. Thank you again for your help to date. Kind Regards
Hi Leila We are thrilled! Thanks so much. As usual your guys do a brilliant job.
Hi Leila I'm very happy with the new windows and would like to pass on my thanks to the installation team they were polite, professional and performed high quality work.
Hi Leila, yes I am very happy with the finished product. Thank you for making that happen, and more importantly my wife loves it. Many thanks
Hi Leila Please pass on my thanks to the team who installed my windows and doors. I am extremely pleased with the high level of workmanship it has given my home a more modern look both inside and out. Kind regards
Hello, Than you so much for all your help and awesome windows. We keep telling our friends and 1 family have ordered windows to their house 🙂
The windows and doors have made a huge difference to aesthetic, comfort and view. I reckon its the best renovation thing that adds instant value (appeal and comfort not $s) I have done to any house thus far. The team were also great. The 'Friendly Invasion'.
Thanks for a super job. Windows are fantastic and fitters were brilliant. Thanks so much
Hi Yes thank you the window looks so awesome . Thanks again . Till the next round of window Reno's .
Hi Leila I'm loving the windows and having been spreading the word about how wonderful they are and the good job your crew did.
Thank you Paul for your excellent products and service. We are very pleased with the windows.
ccount has been paid. We are more than happy with our doors – wonderful quality. Please pass on our praise to the work men. They were focused, respectful of our belongings, pleasant and skilled. Thankyou
Hi Leila, Thankyou for the wonderful service from your tradies, they did a fantastic job and were so professional. I couldn't be more happy with the windows. The final payment was sent this morning. thank you to you and your team.
Hi Leila, I have made the final payment. Can you please pass on to Paul that we are very happy with the end product, all the windows look amazing. Your installers were very good, they did a first class job. It was a pleasure dealing with your company, thank you. Thanks again Cheers
e're absolutely thrilled, they look amazing, and the sliding door is premium beyond expectation! Thank you guys, we really appreciate the effort. Marc tidied up the gyproc and timber so well, I really wasn't expecting that, and the two adjustments are done. If someone asks me about double glazing on the street, I would have no hesitation (as always), to say you guys are the best!
We are very happy with the new windows. They look great. The guys that installed them were very professional, efficient and friendly. The whole process from beginning to end was very smooth, from that first day in your showroom to installation last week. Everyone we dealt with at your company was a pleasure. Thanks again for a job well done. I have transferred the final payment this afternoon.
Rick & Koulla Fielder – Coromandel Valley
"Trustworthy company – excellent product."
My wife and I are gradually completing some renovation works to our home including replacement of all windows and doors.  We decided recently to go with UPVC framing and in the course of taking quotes for the works we looked at a number of different window companies.  After speaking with Paul McCabe, Director/Owner of DoubleGlazed.com we made the decision to engage his company to design, build and install the windows and doors.  It must be said that Paul did not give the cheapest quote but he presented as an honest straight-shooting individual who can be trusted.  We are not disappointed. The Rehau product used in the construction of the frames together with the fixtures and glass used in the final product have resulted in windows & doors that not only look great but provide flexible opening options such as tilt & slide, awning and so forth whilst also serving to provide an extra layer of temperature and noise control.
The installation of the windows and doors was achieved by Paul's team who were meticulous in their approach to their work and were respectful of our home.  We are extremely happy and proud of the finished product which has attracted compliments from all who have seen them.  During the installation process and after the job was completed, there were issues that arose that were beyond the control of Paul/DoubleGlazed.  These issues were resolved by Paul/DoubleGlazed without hesitation and with a minimum of fuss. 
We have found Paul to be a totally trustworthy individual who stands by his product and provides a service that we are more than happy to recommend to anyone looking for quality windows and doors with increased utility that will enhance the appearance of their home whilst also providing a greater level of security. 
Tim and Dorothy Abbot – Hove, SA
Paul has always been a total professional in his dealings with us – excellent advice – knows his products – kept appointments – responded quickly to enquiries – excellent follow up service – proactive. The doors and windows seem to be high quality and accurately made and the style seems well suited to our needs and are easy to operate with no major problems so far after 12 months. Our builder was hesitant to use Doubleglazed.com but we insisted, and they have lived up to our expectations and we have already recommended them to several others.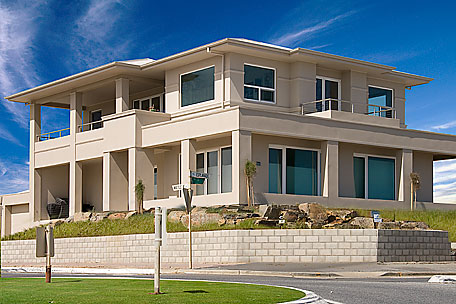 Graham Phillips – Aldgate, SA
The service from Doubleglazed.com was friendly, professional and technically excellent. The quality of the doors and windows they manufactured is up to and possibly exceeds my expectations. The doors and windows performance is without fault, quiet and thermally effective.
I would recommend Doubleglazed.com to others without hesitation or qualification.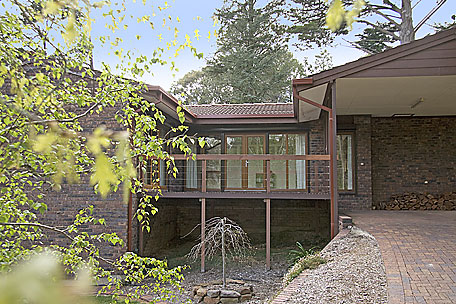 Simon Camp – Coromandel Valley, SA
Doubleglazed.com were excellent, the windows are fantastic. Great job! The quality of the windows and doors manufactured by Doubleglazed.com is very good – I could not live without them now and their performance has been excellent. Paul and his team did a great job.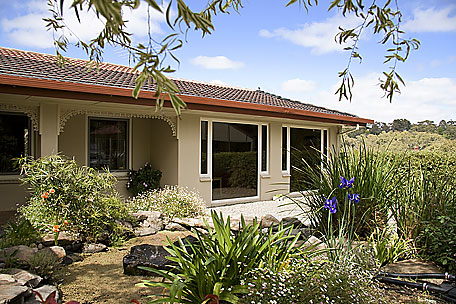 R.Inwood – Eco Arts Village, Aldinga, SA
Very good, competent handling and full advice when required, Amenable to changes and overall quick response very knowledgeable. Products are excellent. Good German engineering and extrusion, perfect in every way and doing the job. Ideal for the Eco-friendly application we require.
I would absolutely recommend Doubleglazed.com. A well run business polite, experienced and professional.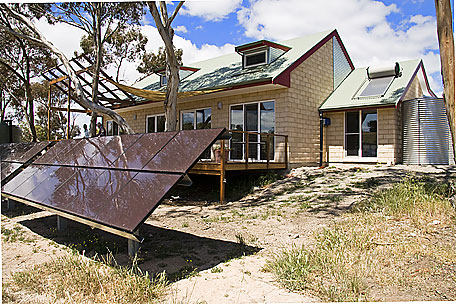 Martin Deadman – Crafers, SA
The service and professionalism of Doubleglazed.com was superb! It was refreshing to meet people who fully understood their product, and had great enthusiasm for the application in a challenging house. Having experienced German Double Glazing in Europe I was so pleased to be able to access it in Australia at last. The quality is exactly what was expected. I would recommend Doubleglazed.com to others with no hesitation – once customers get to understand the Scottish accent they should be O.K.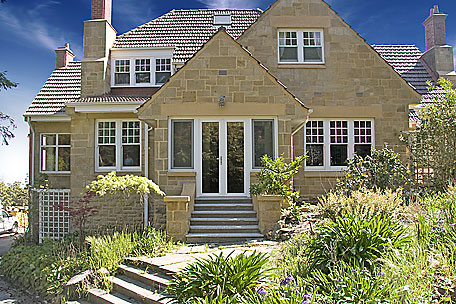 Mr Carl D Waite – Reynella East, SA
DoubleGlazed.com provided us with a friendly, honest service at a competitive price. They were professional throughout from quote to fitting the finished product. The fitting was quick and clean and left us very happy customers. We could see immediately the quality and durability of the product. It was made with much consideration and professionalism to ensure that only the highest quality product was produced.
The performance of the doors and windows exceed what we expected. We have benefited in three ways…
• Security is much better with the locking system on the windows and doors
• Outside sounds are more restricted and makes for a much quieter household
• Double glazing keeps an even temperature indoors through summer and winter
I wouldn't hesitate to recommend DoubleGlazed.com to family friends or work colleagues as I know that they will receive the best service and quality of product.