uPVC is the most popular material for making external door frames in both North America and Europe. Our doors can be hinged or sliding, both fabricated from a steel reinforced, high grade uPVC (unplasticised polyvinylchloride) that has been specifically engineered for the Asia Pacific Region. It can withstand the high UV radiation we experience in South Australia, preventing warping, twisting and fading which cheap imported products are prone to.
Hinged Single Doors
Our hinged doors come with a six point locking mechanism using tried and tested European hardware. The frame can incorporate sidelights and windows if required. Midrail or georgian bars can be positioned vertically or horizontally to create different looks. Our gallery shows the range of doors we can offer but if you have your own ideas please let us know as everything is made to the customers' specification.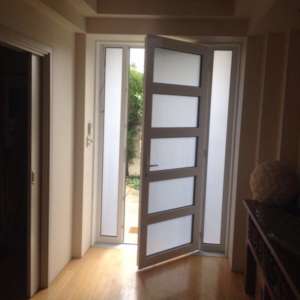 French Double Doors
For a grand entrance french doors are a winner. Both doors open to provide a practical and stunning entrance to a room. Combine translucent and clear glass to give privacy without blocking out the view completely.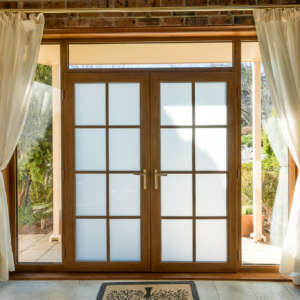 Sliding and Stacking Doors
Our sliding door range is like no other. With 3 different designs now offering fully integrated uPVC Invisi-Gard security screens as standard. 
Our uPVC sliding and stacking doors offer superior weather and corrosion resistance so are ideal for harsh Australian conditions. The insulating properties of double glazing also means superior energy saving performance. Our triple locking sash system offers high security with the convenience of a sliding door. Available as 2, 3, 4 or 6 pane designs. Only our 3 and 6 pane stackers do not come with a screen.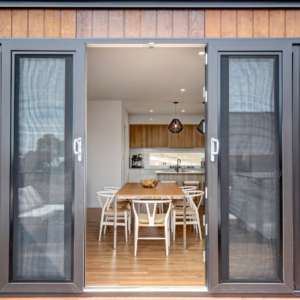 Tilt and Slide
A hybrid of our tilt and turn window and sliding door. This system allows you to tilt the sash from the top for secure ventilation or slide it all the way across for maximum airflow. The design offers the best thermal and acoustic performance possible for a sliding window or door.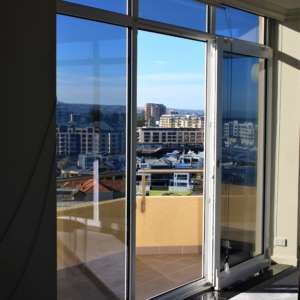 Lift and Slide
LIFT AND SLIDE doors can be manufactured up to 6m wide and 2.6m high with just two pieces of glass. Unlike a standard uPVC slider the cill can be installed to be completely flush and the unique sealing system means it's unrivaled for weather performance.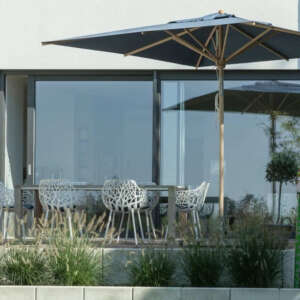 Invisifold
The Invisifold window and door is a modern take on the bifold. Opening inwards or outwards the window or door can be fully closed and secure, fully folded to provide a clear servery opening or used just as a single sash passage like a standard window or door. Invisifolds differ to a bifolds because their sashes are independant of each other, this means no exposed hinges when the door or window is closed. Rusting hinges is a big problem with traditional bifolds.