Norwood is one of Adelaide's most popular city suburbs. Less than three kilometres out of the CBD, Norwood boasts beautiful heritage homes, shopping and restaurants and regular local events.
Sadly old heritage properties are not always so efficient when it comes to energy use and acoustics due to badly sealing, single glazed timber sash and case windows.
The property owner of the home below went to great lengths to maintain the original heritage look of the windows and doors. The french windows and doors compliment each other perfectly and provide maximum openings when those cool changes come in summer. The glass used was our highest performance Cardinal 366, perfect for summer and winter conditions due to it low u-value and solar heat gain coefficient. This project shows very well the design flexibility you have with a bespoke custom made uPVC product from DoubleGlazed. Let us know your ideas and we see what we can do!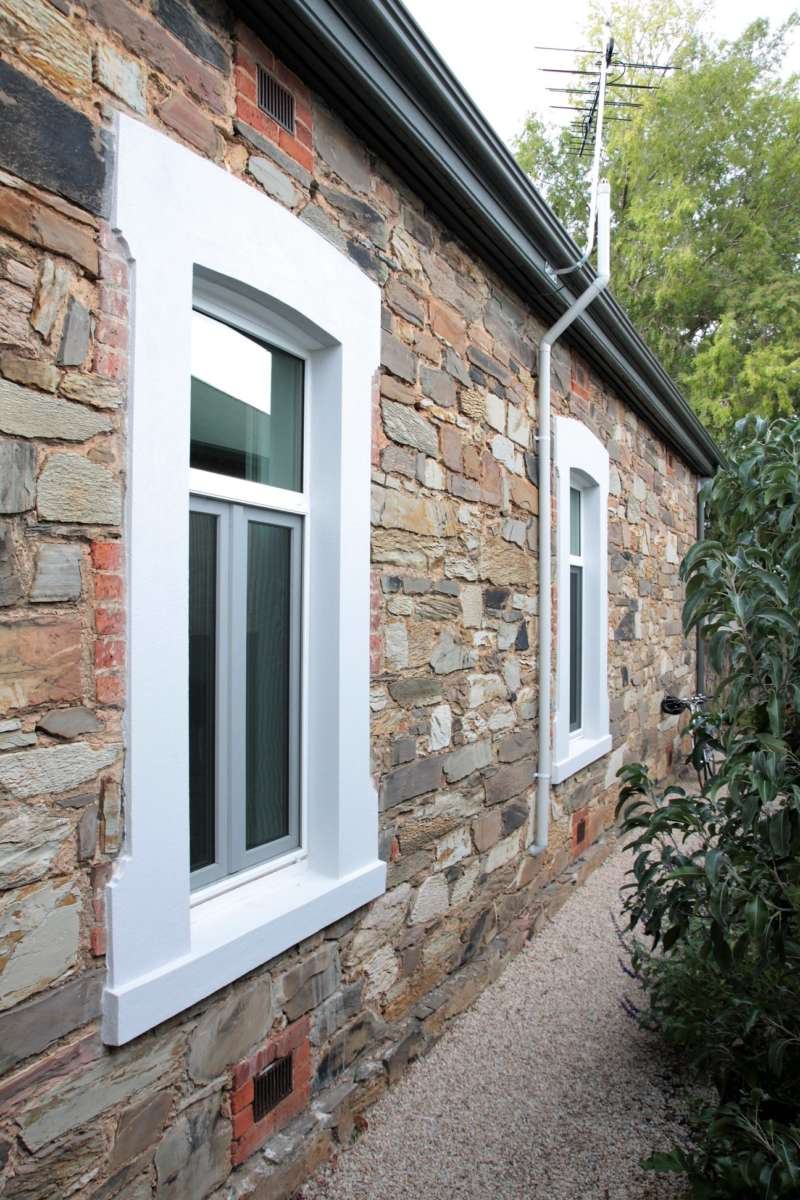 Friday night drinks, Saturday morning sport
No matter what day of the week it is, Norwood is a buzzing area. Some of Adelaide's best pubs and cafes are in the area, so Friday nights are filled with people celebrating the end of the week. On the weekend, Norwood Oval, Kensington Park, Kensington Gardens, and Magill Athletes Centre attract people to the Norwood area.
Homes close to the Parade could really benefit from double glazing. Either side will be just as busy. You've got the western end that's close to Rymill Park, and the eastern side which connects with Portrush Road. Streets include Charles Street, Sydenham Road, Elizabeth Street, Fullarton Road, Osmond Terrace, and George Street. Beulah Street and Woods Street house Norwood Oval, which can get very loud with revellers on the weekend.
Cinemas, events & festivals
There's a cinema on the Parade, which makes homes on Edward Street, George Street, Queen Street, Harris Street, Wall Street, Beulah Road, Vernon Street, Clara Street, and Prosser Avenue busy.
Four main roads house Norwood – Portrush Road, Magill Road, Fullarton Road, and Kensington Road. All houses close to these streets all experience problems with noise from time to time.
Year round events in Norwood include Santos Tour Down Under, Credit Union Christmas Pageant, Food and Wine Festival, Fashion Parade, Feast Festival, and many more.
Consider double glazing if you're struggling with outside sound. It can make your Norwood home that's close to the action feel like it's in the middle of nowhere. You'll get the best of both worlds. Contact us today on 8186 1444 or email info@doubleglazed.com.