DoubleGlazed windows and doors are not only for temperature control, we regularly help customers address problems with sound.
The situation
A Glenelg Esplanade resident approached DoubleGlazed looking for a solution to reduce the aircraft noise he was experiencing daily. The exposed location is also affected by high winds so an air tight design was very important to maintain year round comfort without compromising the spectacular views.
Our process
The client was keen to have practical access to the balcony from each room whilst maintaining their fantastic sea views. They decided on a combination of floor to ceiling fixed glass panels joined to a 2 pane sliding door in each room. One of the main reasons for choosing this style of door was that it comes with integrated security screens meaning when necessary they can be left open for ventilation with no worries about security, mozzies or flies but when closed offer exceptional weather protection and sound reduction.
For the double glazed units we opted for an outside pane of 6mm thick, toughened and grey tinted glass. This tinting helps reduce the glare from the afternoon sun. For the inside pane we specified 6.5mm VLam Hush™. This is laminated glass that uses a specially developed interlayer to dampen noise, providing enhanced sound insulation performance. This means that thinner and lighter glass can be used for equivalent acoustic performance.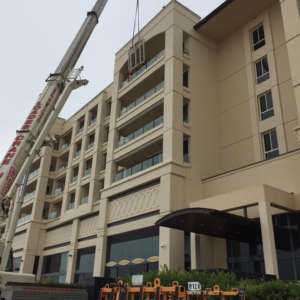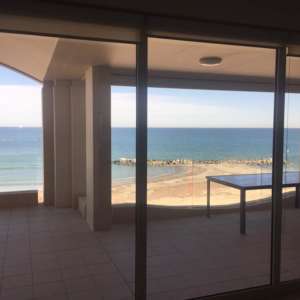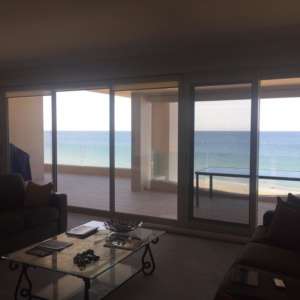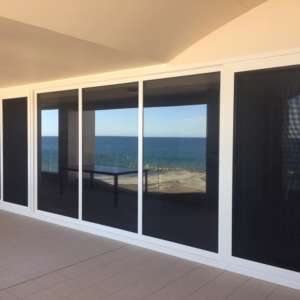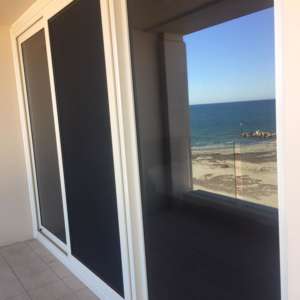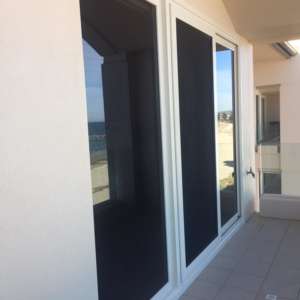 The result
The results were remarkable. Before and after acoustic readings of the regular Emirates Boeing 777 showed the level dropping from 110 Dba (equivalent to a live rock concert) to 76 Dba (equivalent to a dishwasher). This is a decibel reduction of 34 which is the same as you would expect from the best ear plugs available to buy. This result is even more impressive because our sliding system doesn't actually perform as well as other products in our range which use rubber seals compared to the sliding brush seal. It is also not the highest spec acoustic glass that we offer, we can upgrade to 10.5mm when necessary. 
Considerations
Vents in a wall provide a simple entry point for noise. In most houses there is a gap between the roof and the ceiling above the external walls which allows noise into the ceiling space. If the house is built on stumps then noise has access to the under floor space. Windows and doors which do not seal well will also allow noise to pass around their frames, so a proper assessment of the entire building is required in order to develop an adequate solution.