This quaint cottage in Goodwood was renovated and a modern extension added to the rear to utilise the large block. One of the owner's main objectives was to improve the energy efficiency and the year round comfort of the whole house by reducing the noise from the rail track close by. Maintaining the traditional heritage look from the front was essential.
Process
The old timber sliding sash windows at the front of the house were rotting and the single pane glass was making these rooms very uncomfortable all year round both thermally and acoustically. To solve this we opted for double glazed tilt and turn windows split in two horizontally to give the look of a  sliding timber window. This style of window was continued through the bedrooms and bathrooms. We used 6.5mm Lam Hush acoustic glass on the outside of the double glazed unit to reduce the noise coming from the nearby train line. The outside colour is ceylon black to match the existing metal work and the inside is white to keep interior design options flexible.
The rear of the property cannot be seen from the road so imaginations could run wild. The clients chose stacking doors which provide a large opening to the outside entertaining area. Next these can be seen a sliding servery window with built in sliding security screen to pass food in and out and offer year round secure ventilation.
To the side of the property which can be viewed from the road french doors provide access to the outside while maintaining a traditional look.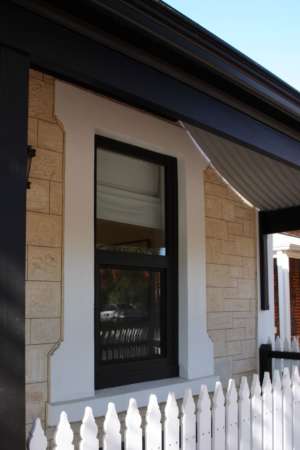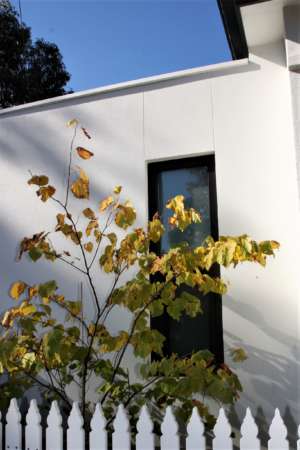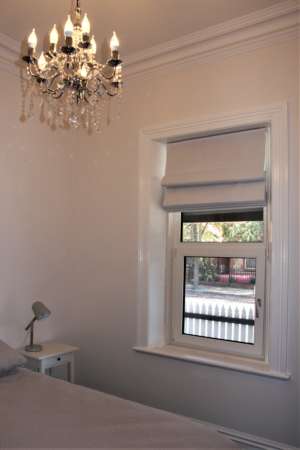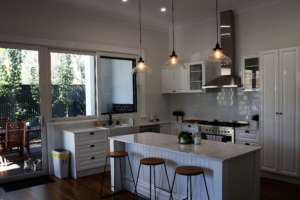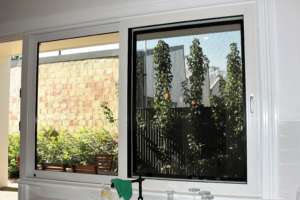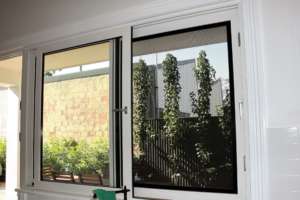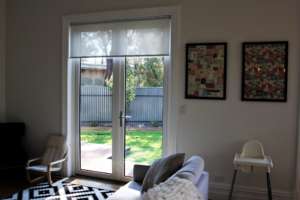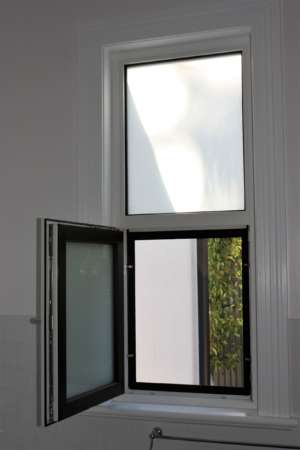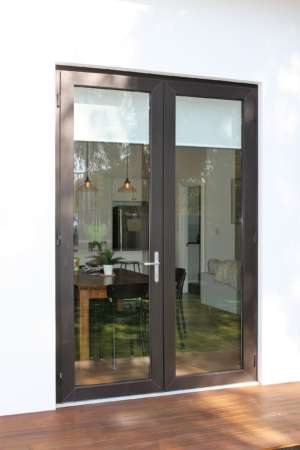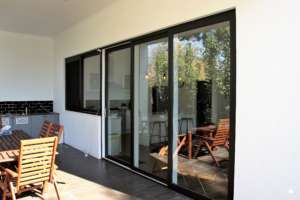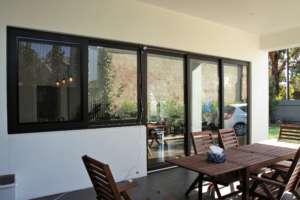 The end result exceeded all expectations. The reduction in noise from the rail line was the most noticeable difference at first. The owners had not lived in a double glazed house before and couldn't believe the immediate improvement. Visitors to the property are still amazed that the front windows are not timber and the flexible entertaining area at the back is utilised all year round. A stunning renovation the owners should be very proud of.