More and more people in Moana are embracing double glazing technology to reduce electricity costs, make their homes more comfortable and increase the values of their properties overall. Take a look at one of our most recent installs in this area further down the page.
Moana is particularly well placed for us at only 15 mins (14 km) from our head office and showroom in Lonsdale so it's easy to drop in and take a look at our high quality double glazing solutions or we can come to you for a quote onsite.
Those overlooking Moana Beach along the Esplanade have great views but bear the brunt of oncoming storms. This means the possibility of salt damage and greater general wear and tear. Our products use the highest quality materials with high end construction methods to ensure maximum durability for all Australian climates and weather.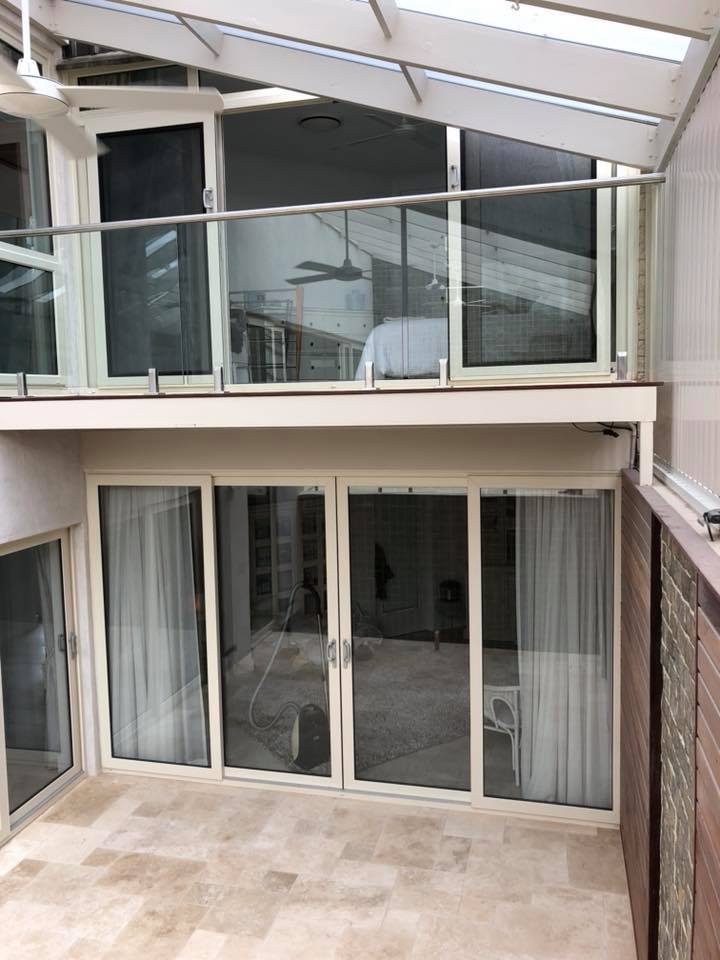 Insulation
With rising electricity costs, double glazing has become much more attractive to better insulate the home and make heating and cooling more efficient. Our high performance frames and glass can reduce the rate of heat loss by over 70% compared to conventional frames and glass panes in your windows and doors. In addition, our units are fusion welded and have multiple weather seals to prevent drafts and heat transfer through gaps.
Noise Proofing
Those along Commercial Road will be happy to know that Double Glazing can also reduce outside noise by up to 44 db (ear plugs typically reduce noise by only 33 db). Additional sound proofing is also available depending on your preferences.
Very Large uPVC Stacking Doors at Moana
Here are some photos of one of our recent installs in Moana. Our double glazed doors and windows are suitable for all jobs because we custom design and build them to fit.
If you're thinking about Double Glazing for your windows and doors, please don't hesitate to contact us with any questions and for a detailed quote.