The situation
A stones throw from the beach with spectacular views of the ocean, this property in Seacliff is somewhere most people can only dream of living but that doesn't mean there wasn't still room for improvement. The floor to ceiling windows had seen better days and were not only rotting and leaking but the single glazing was offering no protection from the intense western  sun and harsh winter storms. 
The decision making process was extensive for this project as the owners were torn between keeping the existing timber look or opting for a complete change. In the end golden oak frames inside and out were chosen to tie in with the rest of the internal woodwork and keep that traditional feel. A number of the windows were floor to ceiling and required panels at the bottom to disguise internal fittings. We were able to offer an insulated aluminium panel with a unique golden oak power coated finish. 
Due to the western facing orientation, huge areas of glass and all of the living space facing the sea, the glass chosen had to offer protection from the direct summer sun and prevent heat loss in the colder months. The glass we recommended was our Cardinal 366, the beauty of this glass is it offers an extemely low u-value and a low solar heat gain coefficient, this combination is difficult to find. As a bonus it also comes with a self cleaning coating to help with the salt spray.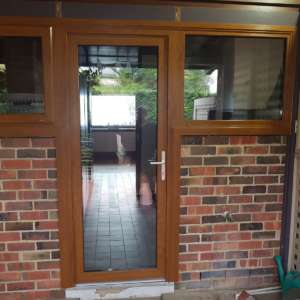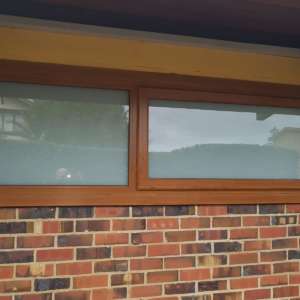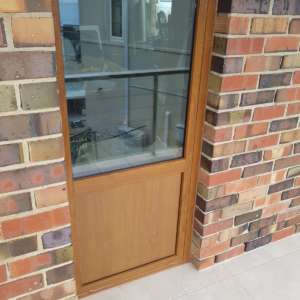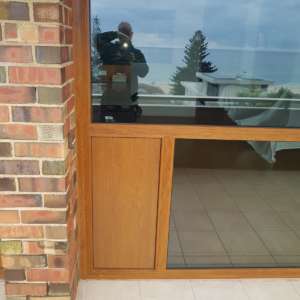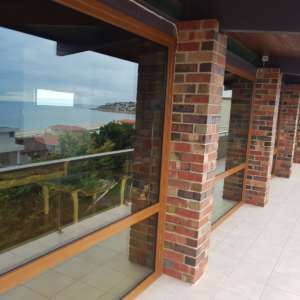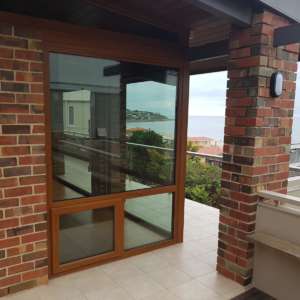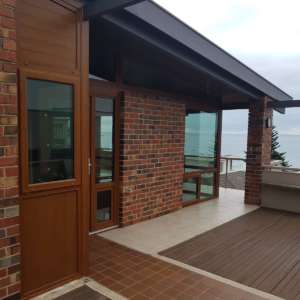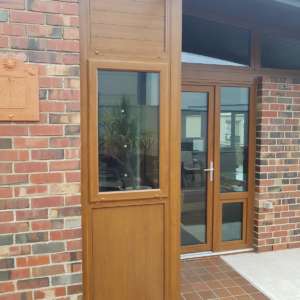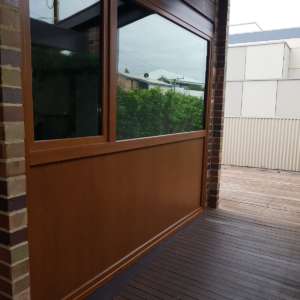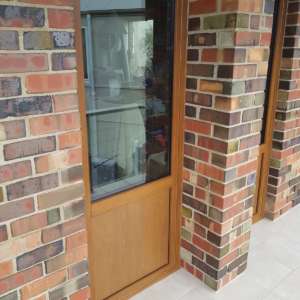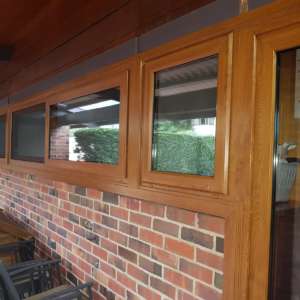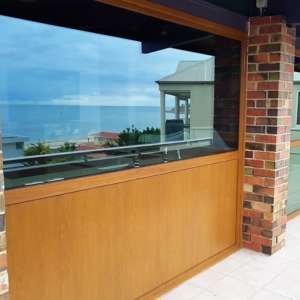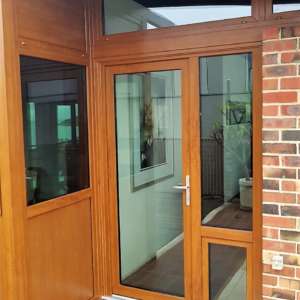 The result
The project has been installed now for over a year and the clients are delighted with the results. Their living area and kitchen are once again comfortable to use all year round without as much need for air conditioning and heating. The original timber windows required extensive upkeep which the clients no longer have to worry about due to the maintenance free uPVC frames. The building has been modernised and sight lines reduced which only accentuates the spectacular views across Seacliff beach and beyond.