We were approached by the owner of this stunning house, overlooking the sea at McCracken near Victor Harbor, to solve a very specific problem. The client is a musician with a particular love of drums, in particular playing them very loudly! At the request of his wife and to ensure their happy marriage continued he decided to create a sound proof studio by converting one of the bedrooms on the ground floor.
The concrete structure of the building was ideal for a sound proofed room and required no modification, for acoustics the more solid mass the better however the existing aluminium, single glazed doors and windows were the weak point. 
The room had 3 doors and 2 windows which had to be replaced. We looked at a number of different door options and opted for a tilt and slide to the balcony and hinged doors to the living area and back hall way. Both of these styles of doors have double rubber seals ensuring the best compression possible. No air movement means no sound movement. For the front window we chose a fixed pane to maximise the sea view and for the side window an outward opening awning which can provide ventilation when open but closes using a compression winder, ensuring an airtight seal.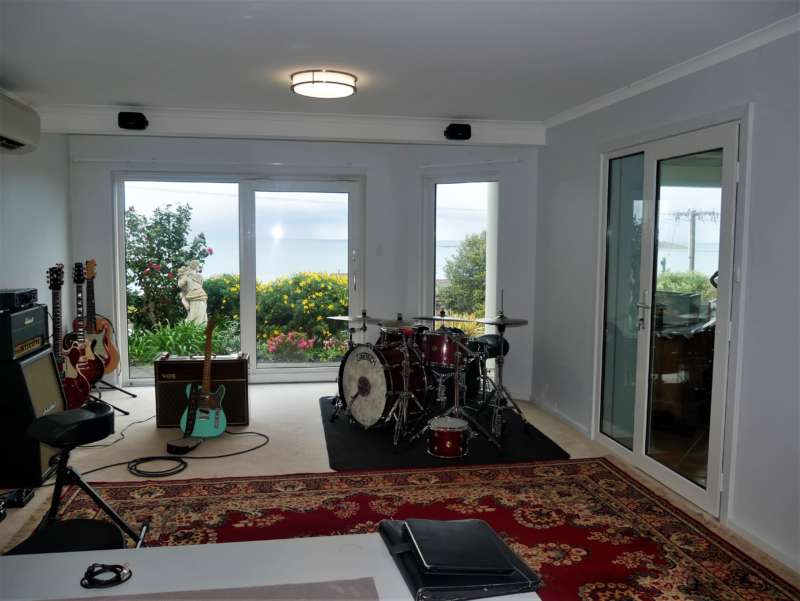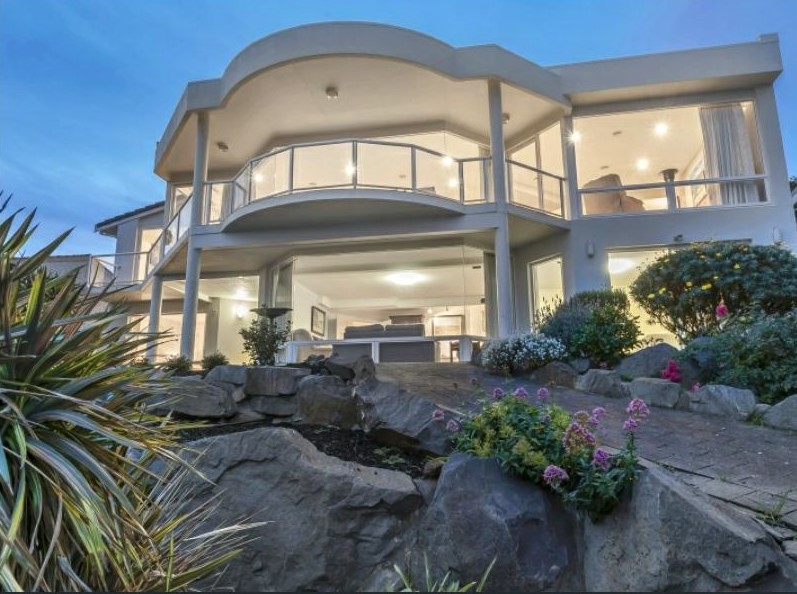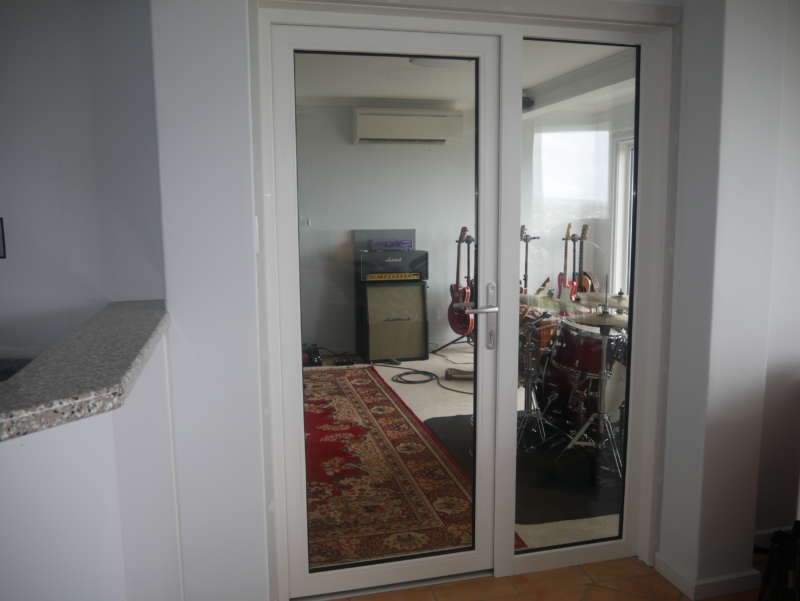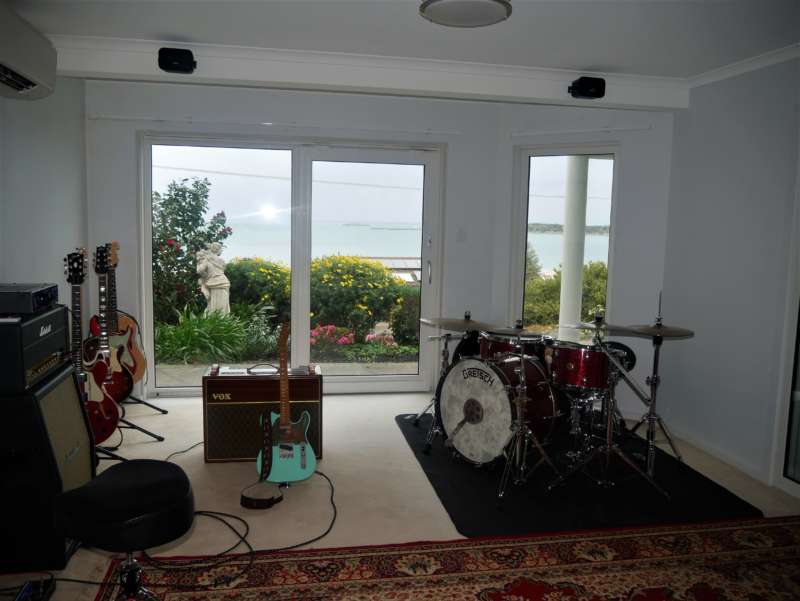 Once the styles of doors and windows had been chosen we looked at glass options. When specifying double glazing for acoustics, the best performance comes from 2 different thicknesses of glass. In most cases this is made up of one piece of Lam Hush laminated glass and one piece of standard glass. Laminated glass consists of two glass panes with an interlayer sandwiched between them. This construction creates a more complex obstacle for sound to travel through and has unique vibration dampening properties. For this unique project however it was decided we should opt for the best solution possible which was one piece of 10.5mm Lam Hush on the inside of the unit and another 6.5mm Lam Hush on the outside leaving space for a 12mm insulation gap between them.
The final part to consider was the installation. It is very important that all gaps between the window or door frame and the wall are sealed, this is as relevant for thermal performance as it is for acoustics. DoubleGlazed use specialised acoustic expanding foam as standard on all jobs and finish off the weather proofing using silicone. 
When we asked the client for performance results we received the following response which exceeded even our expectations.. 
'the dB inside from either amplified guitars and/or drums can peak at 120dB. Measuring outside (whilst 120dB inside) peaks at 78dB' 
A fantastic 42dB reduction. To give some context, 120dB is the equivalent of an ambulance siren and 78dB is the same as a toilet flushing, quite a difference!